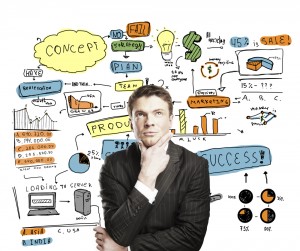 I am not a hermit; far from it. However, I have been in the writing game for a few years now, and the one move that I have not made is connecting with other writers.
I have never been a believer in the whole 'writing is a solitary pursuit' ethos, but I have never joined a writing group, or met other writers, or even so much as checked out JK Rowling's blog page… I like to put it down to the fact that I have so little time because of other commitments, but in truth I think that it can be filed squarely under either procrastination, or fear.
That being said, on the 20th July I spent a day in the company of other writers, proof-readers, as well as the marketing personnel of TJ International. I can honestly say that it was a very enlightening and informative day. The other writers that attended came from all walks of life, varying levels of skill and experience, as well as different points of the self-publishing process. It made me realise what a fascinating world I am starting to frequent. It seems that TJ International are a very flexible company (as well as remarkably large!) and they seem apprehensive to plug an off-the-shelf solution, pointing out that they prefer to put together a made to measure approach based on individual requirements. I look forward to working with them.
I also tried a little experiment while I was there – I left a copy of Mystery of the Griffin on the edge of the desk on which I sat, and noted that everyone in the room picked it up and looked over it at least once. While others there were trying to market their wares quite aggressively, this to me reinforced that the book I have created can do enough to attract attention, without my having to force it in front of people's faces.
Based on this, I am excited about moving the project from Createspace, and working with a company that is much, much closer to home. I am also going to start doing a lot more meeting and greeting.