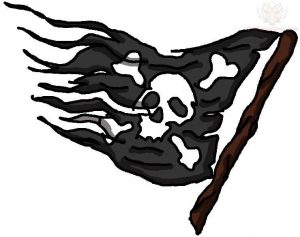 I was talking to some of the members in my writers group recently, and they asked for the Amazon link to see my book. However, they decided that it would be just as easy to search for my book by looking up my name. Strange as it may sound, I had not really thought about this before now. I had always searched for my book by the title, but the problem with being a new author on the scene (relatively speaking) is that we are not that visible.
I was delighted to see that the listings for my book did indeed come up when I looked up my name. The thing that shocked me when I did this however, was that the listing that came up was not mine for an extremely inflated price… it seems that my book has been the victim of piracy.
I am not going to grace these hallowed pages with the names of the companies in question, but I was a range of strange feelings. Partly dismay that I may not be the only one capitalising on my hard work, but also bizarrely a certain feeling of surprise. They may be pirating my book, but it means that someone somewhere has been paying attention… I still served a cease and desist order on them though.
So today's lesson is: Keep an eye on your listing. It seems that you never know who else is!